PRODUCT OWNER AMAZME(M/W/D)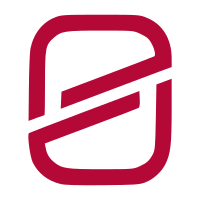 Are you interested in building an Amazon-like ecommerce solution for the B2B market? Are you excited about challenging the status quo? Can you think big and build and follow through with a plan? We are seeking a creative and passionate Product Owner with experience in ecommerce and/or eprocurement to help us achieve our mission.

You are a self-starter with a strong background of procure-to-pay processes in large businesses, knowledge in eprocurement systems, technology, and processes, and exhibit a relentless pursuit for improvement and gaining knowledge. You have a proven record of delivering results, problem solving skills, system knowledge, and a passion for customer experience.
Your primary responsibilities include:
Thought leadership for the development of next generation eprocurement solutions,
Working closely with UX designers and developers to design and implement solutions,
Gaining deep understanding of what customers need, long term and short term, and support business growth,
Acting as the ambassador for the product both internally and externally,
Regularly reporting progress to senior leadership.
Bachelor's Degree
5+ years of experience in product/program management and/or ecommerce/eprocurement systems and technology
2+ years of experience in managing teams
Experience with end-to-end product delivery
Experience overseeing roadmap definition and execution
Experience with feature rollout and tradeoffs of a product
Strong understanding of purchase-to-pay processes
We are committed to a diverse and inclusive workplace. We are an equal opportunity employer and do not discriminate on the basis of race, national origin, gender, gender identity, sexual orientation, disability, age, or other legally protected status.
The next big thing
We are building an Amazon-like ecommerce solution for the B2B market: a private corporate marketplace. Alongside with the strongest player in the industry.
You're in good company
We are innovators, visionaries and ordinary people. We bring 20+ years of experience as entrepreneurs, tech and thought leaders. Impact is for us as much important, as honesty, connectedness and fun. And, of course, business goals. We value independency, authenticity and purpose. We don't tell you what to do. In fact, we prefer you telling us what to do.
A mindful place to work
We are building a company, not a product. And we want to do it right. We think a lot about the "hows" and the "whys". No bullshit, no politics, no fake actions. We don't necessarliy need a kicker for that, but hey, if you want one, why not. We know there are a lot of people out there who think alike. Let's create the work place we always envisioned together.
Your impact
Your own and guide the team through implementing the next level of B2B procurement systems. You work closely with business partners, our partners at Amazon, with Designers and Software Development to understand and implement current and future business needs.
Job Features
| | |
| --- | --- |
| Job Category | Products & Software Engineering |